Reporting Issue With Content
Ombi can be used to report an issue with content in Plex. Issues can include:
Buffering
Missing subtitles
Incorrect language
Error message during playback
Ect
---
To report an issue, first login to Ombi at https://ombi.cyberlinkserver.net
Click here for more information on how to sign in.
---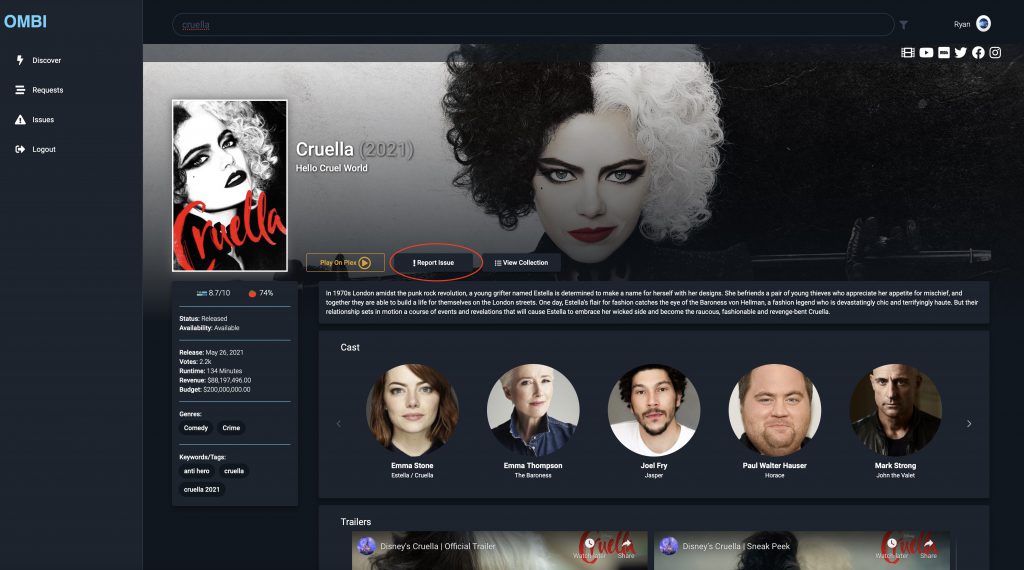 Once logged in, search for the title you're having trouble with and click on it. On the landing page, select the Report issue button.
---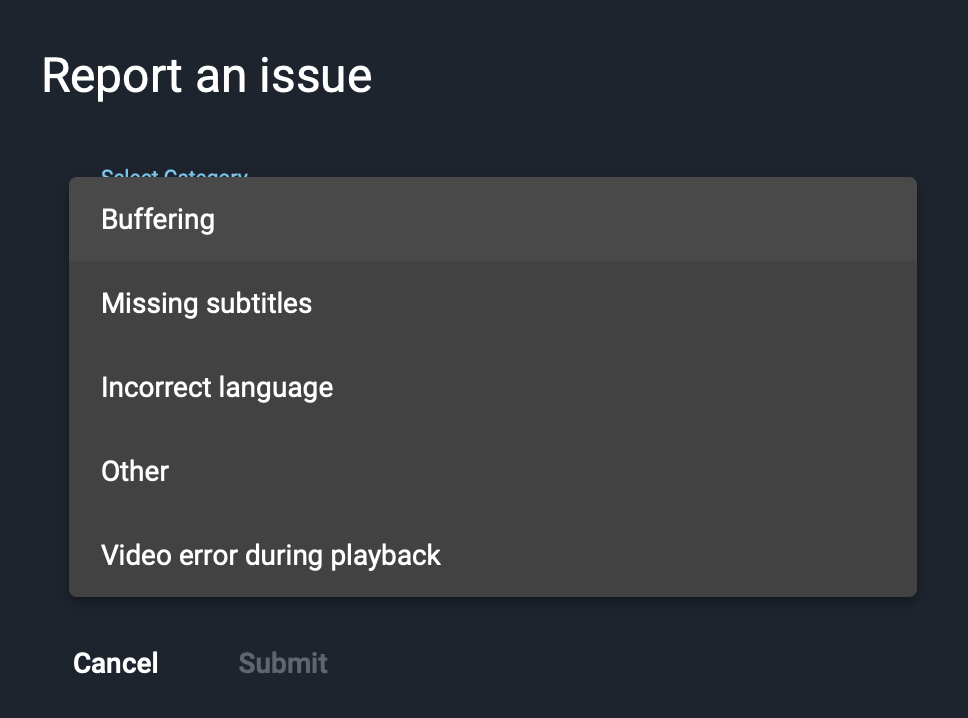 In the report an issue box, first select the type of issue that you're having. If the issue is not listed, please select other.
---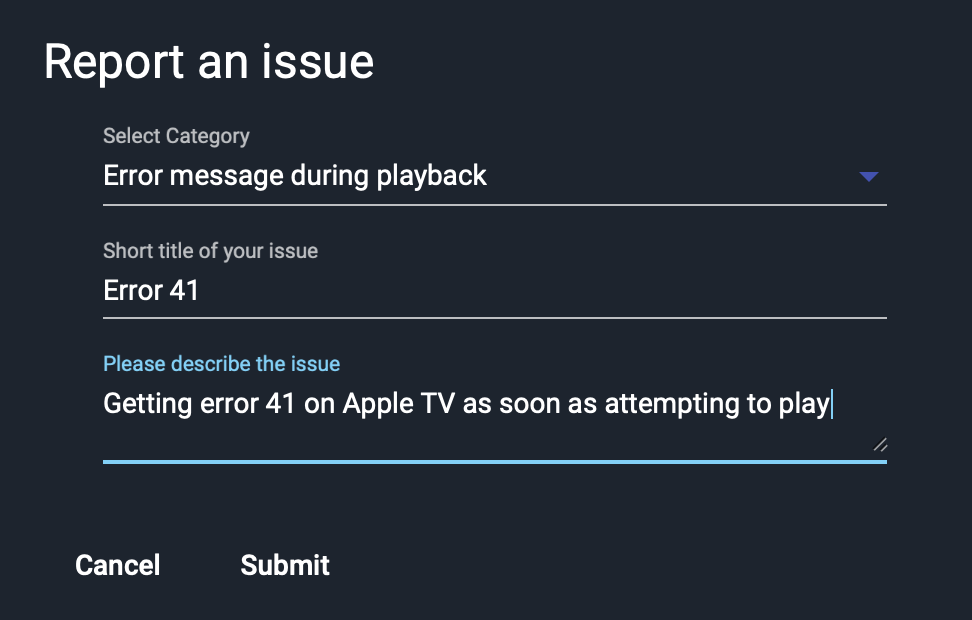 Please enter in as much detail as possible the error message, and / or number as well as a detailed explanation of how to duplicate the issue.
Other information such as the type of device the issue is occurring on will help as well.
---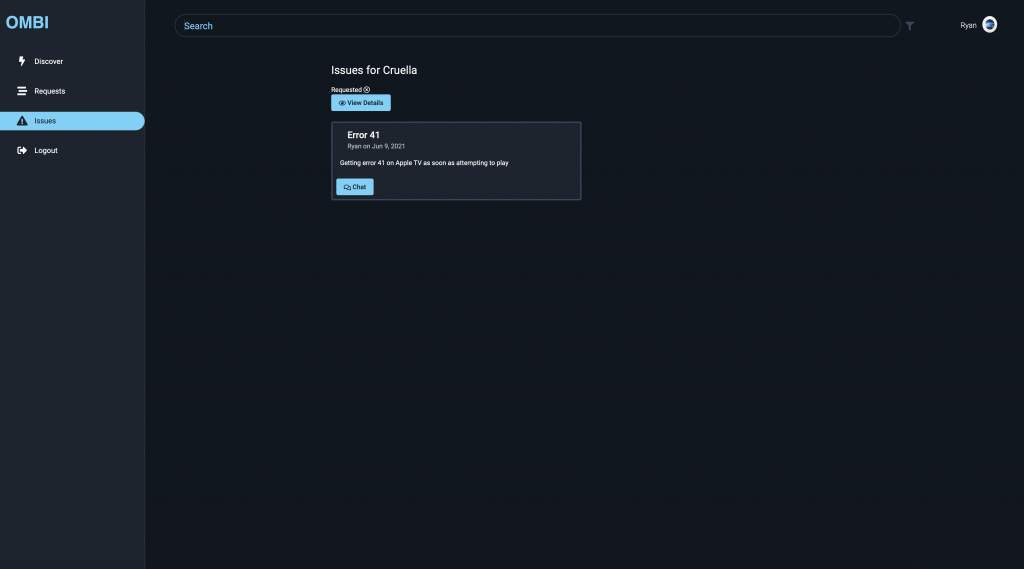 You can click on the Issues tab on the left hand side to track the status. Once the issue has been resolved, it will be moved to the Resolved issues tab and you will receive an email confirmation as well if you have an email on file.