Report an issue
Ombi provides an easy and quick interface to report any kind of issue you may be having with Plex such as;
Buffering
An error message when attempting to play an item
Incorrect or no subtitles
Missing or incorrect description information
Ombi can be accessed at https://ombi.cyberlinkserver.net
We recommend bookmarking or downloading the Ombi app for quick access.
How to report an issue
Once signed into Ombi, search for the movie, TV show or song you're having trouble with on the bar on top.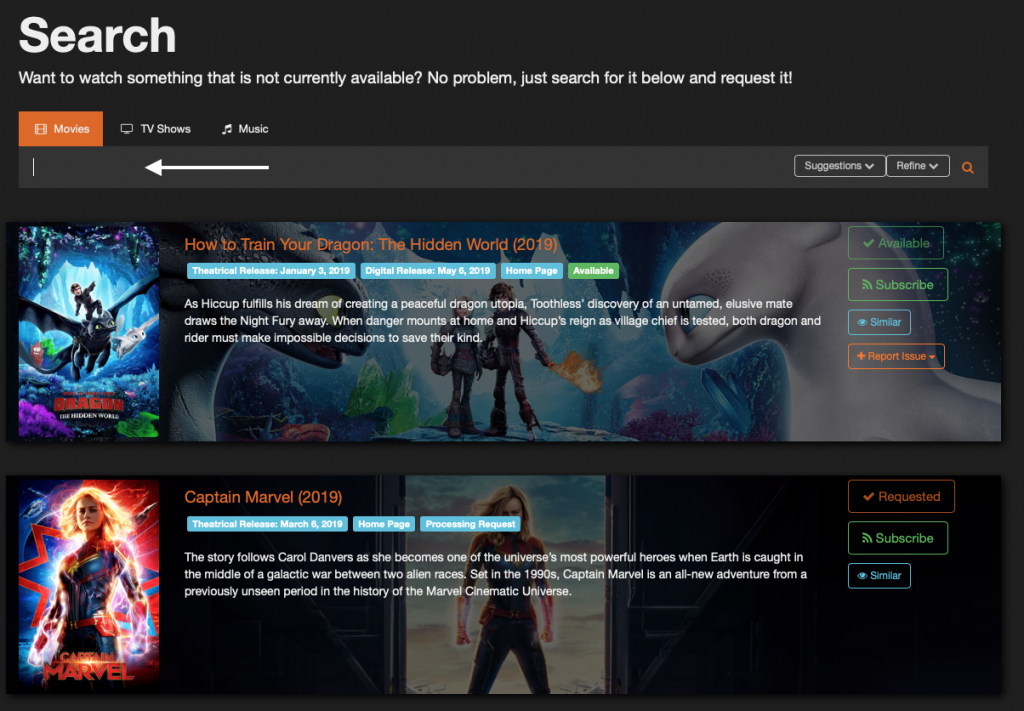 ---
After locating the item you're having trouble with, click on the Report Issue button.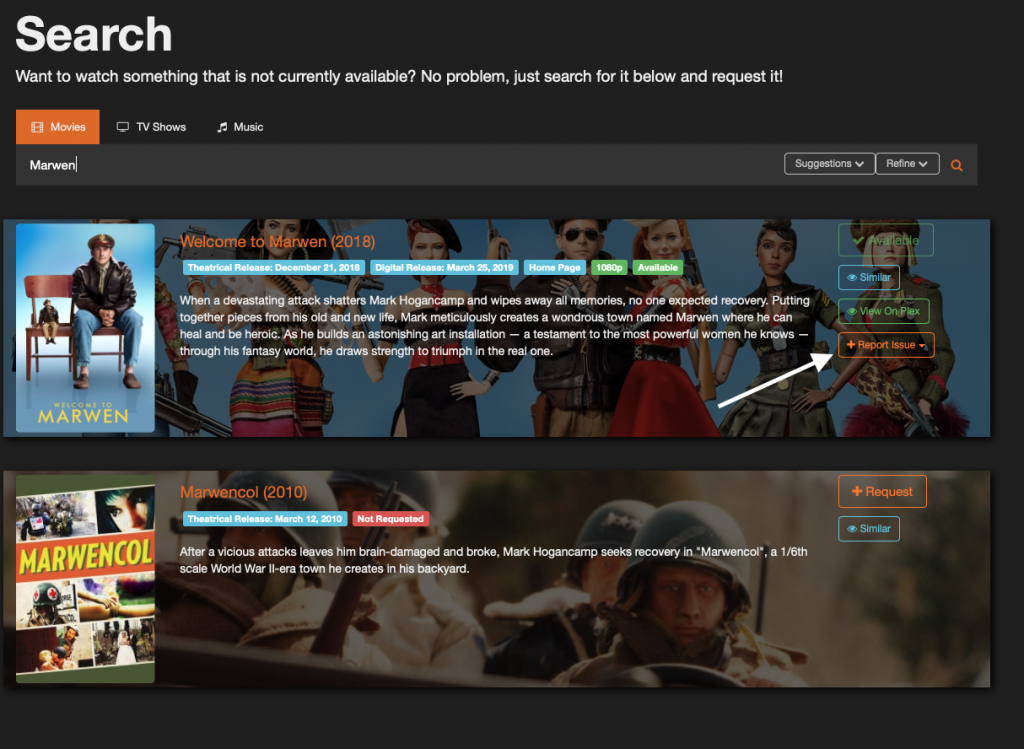 ---
Now, select the issue you're having from the list. Please be descriptive as possible when entering information in the description field.
Provide information such as:
Username used to stream
Make and model of the device used
Date & time the issue occurred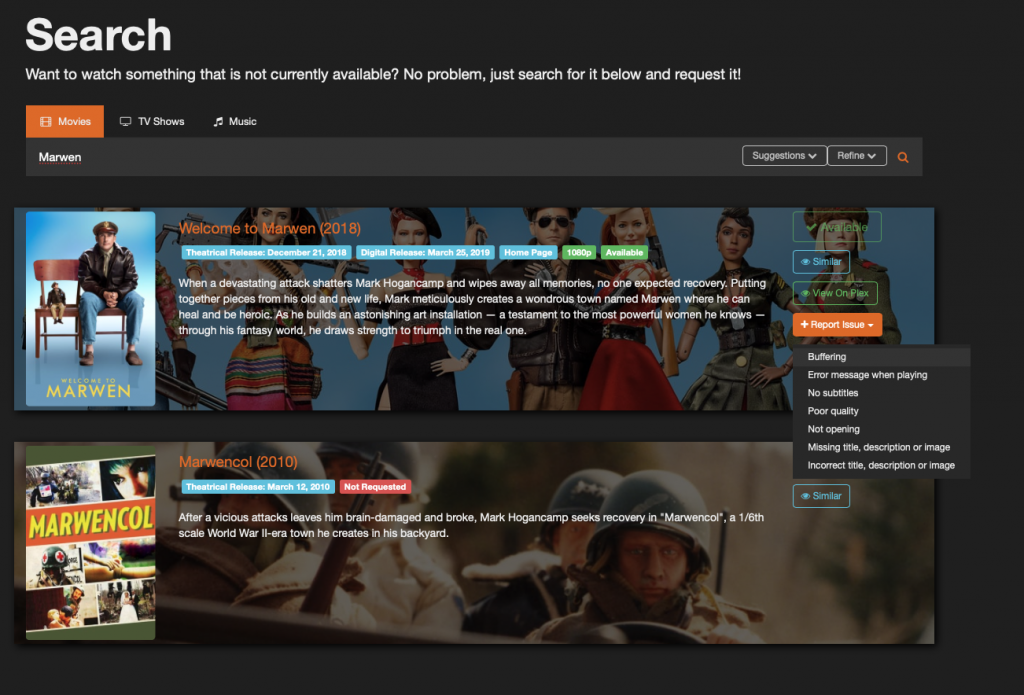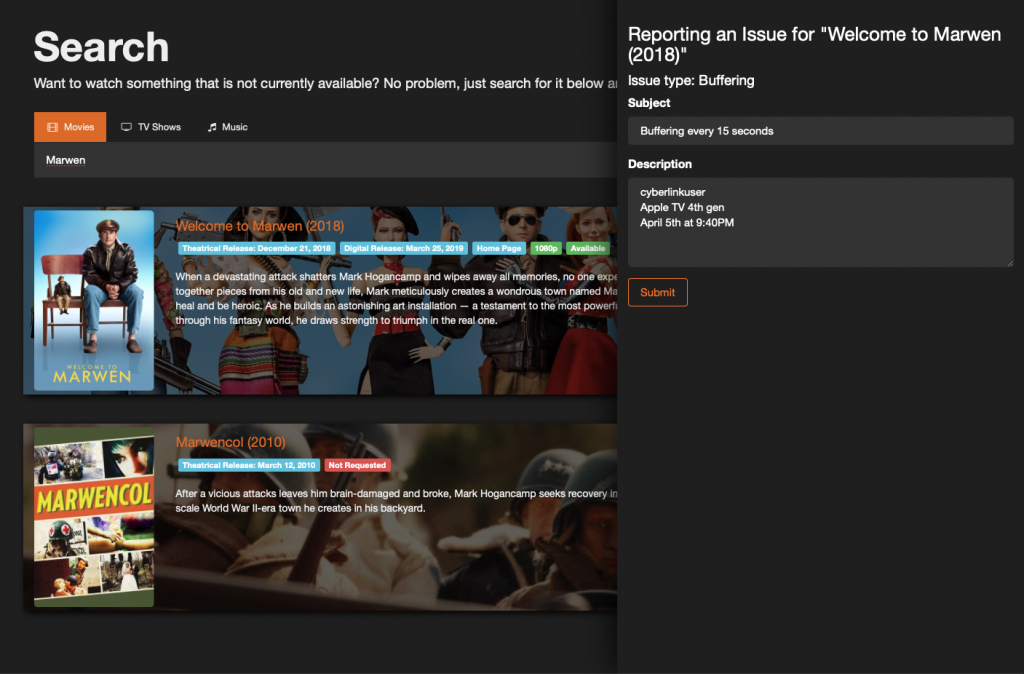 ---
You may review issues from other users and your own under the Issues tab.
By clicking on the issue you can check the status
Once the issue is being worked on you'll see "in progress" in blue.
---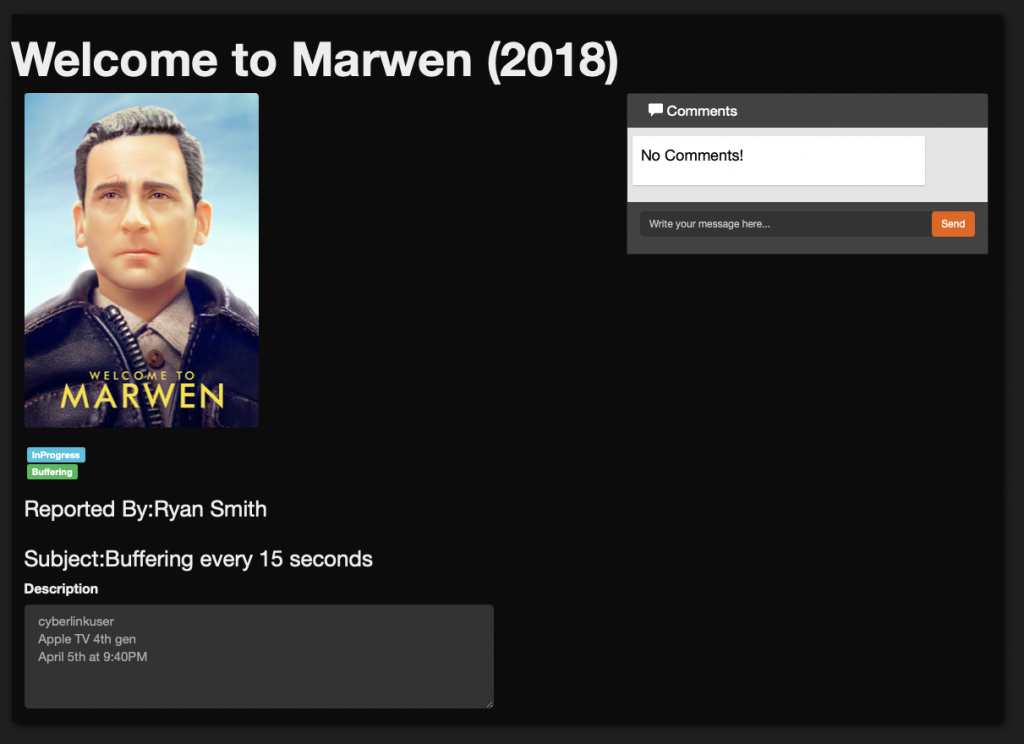 ---
Once the issue has been resolved, "in progress" will change to "Resolved" in green.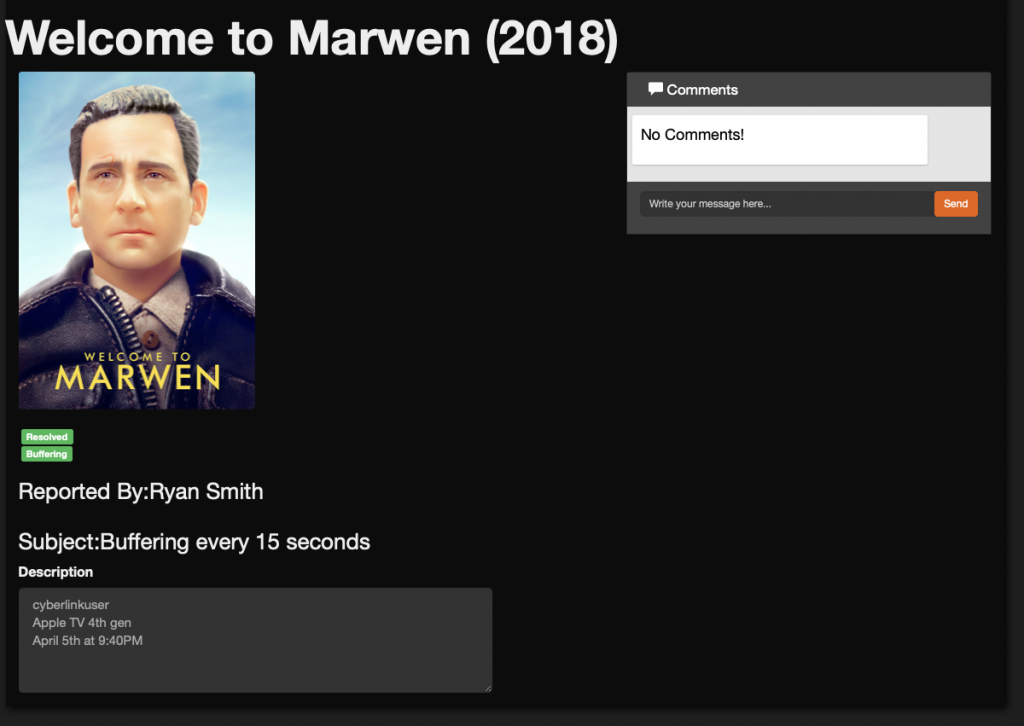 ---
If you have an email setup with Cyber-Link, you will receive an email that the issue has been resolved as well.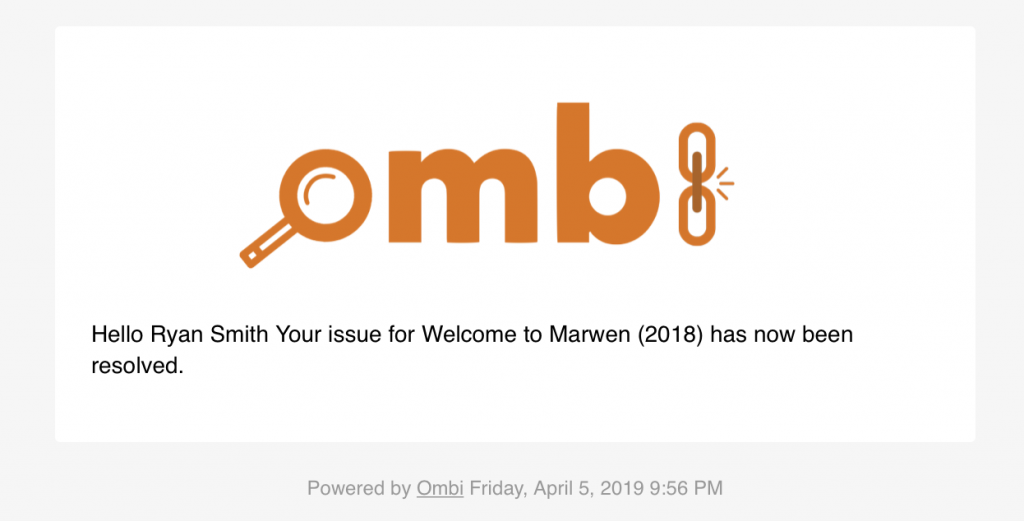 ---