First, sign into NextCloud at https://cyberlinkserver.net/nextcloud
---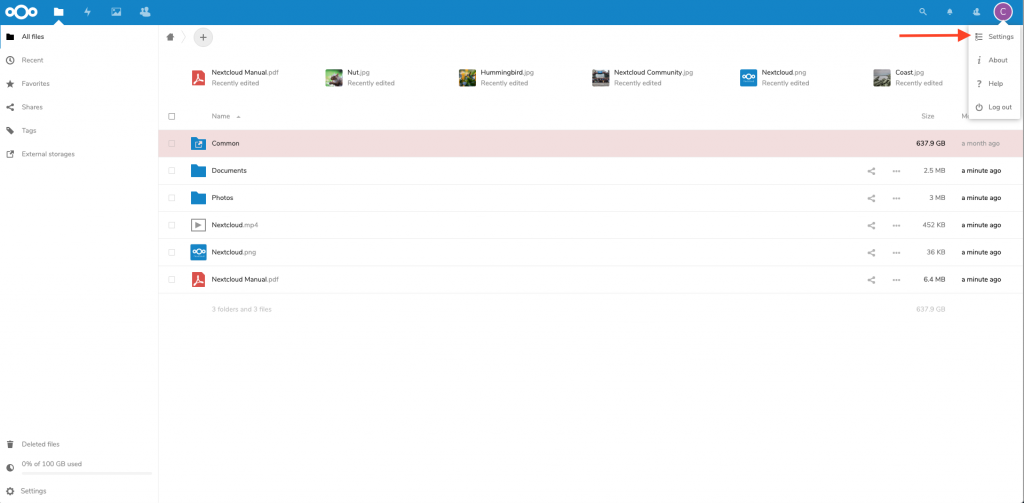 Next, click on your profile icon in the upper right hand corner of the display and select the Settings option
---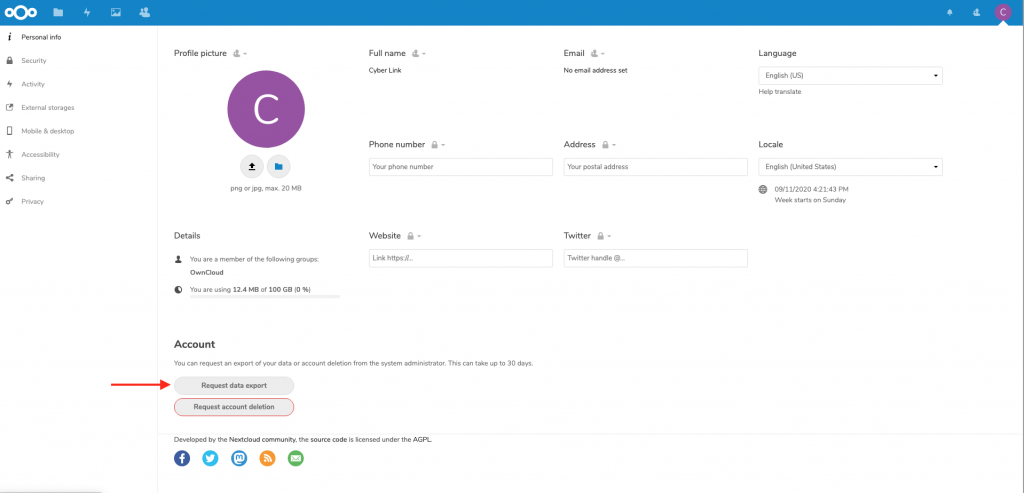 On the bottom of the screen, select the Request Data Export option.
---
If you have a valid email on file, you'll receive an email with a link to download your data within 72 hours.
---
If for some reason you're unable to access this page, or the option is missing, please submit a ticket here.